I whipped up a quick doggy sweatshirt the other day. We had our little Yorkie Poo groomed and he just has a velveteen coat now, but it's not very warm.
His curly head and fuzzy face are very short, but he is so so soft! This little shirt was a very quick and easy project. I used fleece and ribbing that were on hand. It used very little.
Despite his new shirt, he has refused to go outside today- it is cool and rainy here. Little does he know that we may soon have feet of snow to dig through! For now, we sure are enjoying the 40-60 degree temperatures!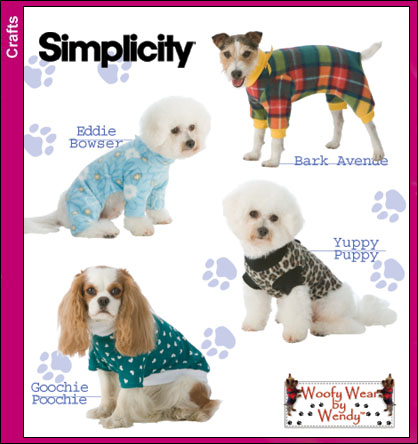 This is the pattern I used. I made the Yuppy Puppy version in size Small. It has just front legs. I would like to try the Bark Avenue sometime with all 4 legs.