Today's post is about gratitude. I have so much to be thankful for every day of my life. My family is number one! The blessings of good friends- the ones I can have tea with on my porch- and YOU, my "virtual" friends. My talents- sewing, photography, loving children! So much more...but today is about gratitude for good health. I had a checkup last week and not only did everything go well, but I did something I have been dreading: I had my first mammogram. Another blessing: good results!! I have been wanting to find a little way to share my joy on my blog. Give-aways are always fun and today I found a perfect match for me!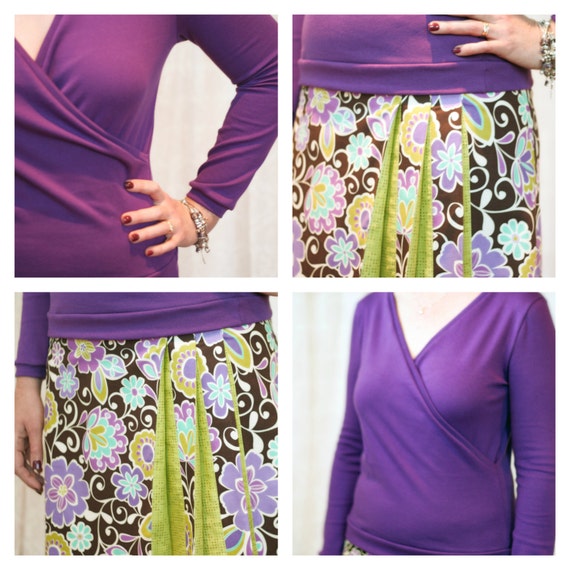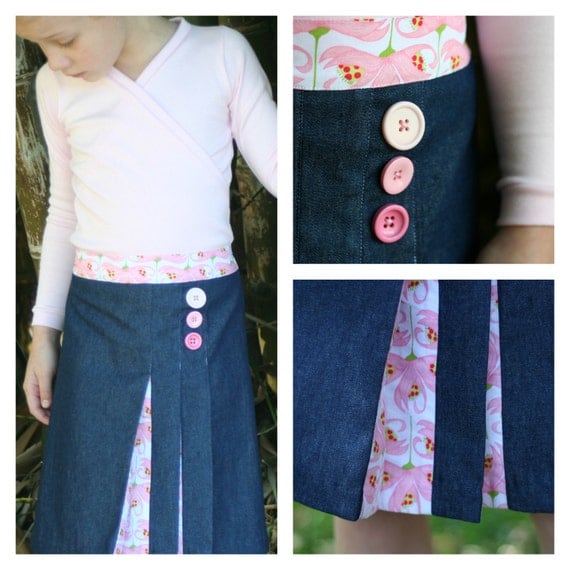 Rabbit Rabbit Creations
is having a Pay It Forward Sale! The idea is that you buy a Rabbit Rabbit PDF pattern (on sale, no less!) and then Jasmin will send the same pattern to a friend of yours. I just love this idea and it's a great deal! Since ALL of my sewing friends are "virtual," I asked if I could use my PIF pattern as a give-away and Jasmin kindly said "yes"! You are actually going to win 2 patterns, because I chose to share the fabulous Bundle of: Wrapped Up Top & Origami Skirt! AND you can choose the ladies' bundle or girls' sizes!!
If you don't want to wait to win, or want to Pay It Forward yourself, head on over to
Rabbit Rabbit on etsy and use code:
KINDNESS15 to save 15% and send some pattern love to a friend!! Hurry, because the sale ends tomorrow!!
Now, to win this fabulous bundle (in your choice of ladies' or girls' sizes) all you have to do is

leave me a comment, telling me a way that you have "Paid it Forward"

(no matter how small). I would love it if you want to become a follower here or on facebook, but it's not required! I will pick a winner on Friday morning, so you have till Thursday midnight to enter.